Posted by bb on Sunday 15th of February 2009 at 5:20 pm;.
Filed Under pok3rz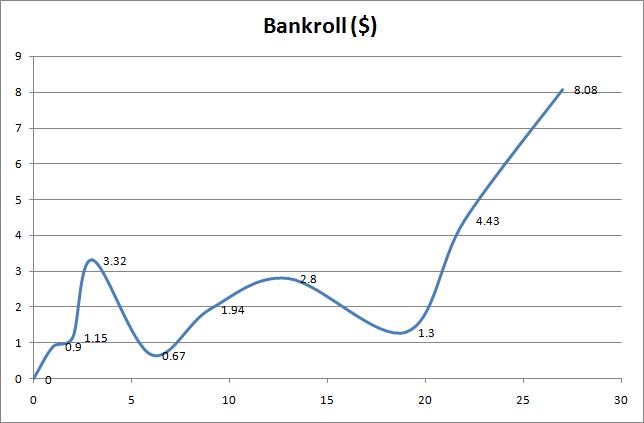 Whilst not on target for $1000 by the Feb 2010 (I don't play enough apparently, according to that trend I'll need to play about 5000 games!!!!) things are still ticking away nicely.
I also figured out if I could find a way to avoid sleeping, eating and bad beats – I could earn nearly enough to live on.
mmmm … 😉
Comments